General Motors Offers Tips for Keeping Your Vehicle in Good Condition
General Motors Offers Tips for Keeping Your Vehicle in Good Condition
Taking time to maintain your vehicle can help ensure that you have a healthy vehicle waiting for you, when it's time to get back behind the wheel and to life outside your home.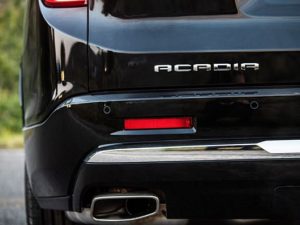 Here are some tips on how to maintain your vehicle's health, even if you aren't driving it daily:
Know the Essentials
Even though you're not driving your vehicle, you can still run into some issues, like a drained battery. Even at home, start your car regularly and let it run for a few minutes to avoid problems.

Battery – it's necessary to start the engine for 15 minutes every week and make sure that the vehicle is parked in a well ventilated or open area.

Brakes – vehicles should be moved within your parking area, and brakes applied every week. Leave the parking brake in "OFF" position when parked on a relatively level surface. This will prevent the build-up of rust on the rotors.

Windshield wipers – during extended outdoor storage, dirt/debris/dried soap can build up on the blade. Clean wiper blades with a lint free cloth or paper towel soaked with windshield washer fluid.

Fuel – allowing a vehicle to run out of fuel while idling may cause damage to the fuel pump. You should maintain a half tank of fuel in your vehicle.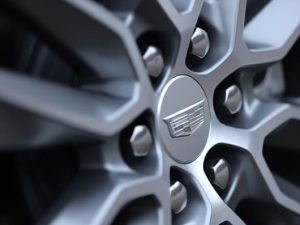 Check Your Tires
All tires are susceptible to flat spots if the vehicle is not moved or driven for an extended period of time. Flat spots can cause vibration concerns. To avoid flat spots, check the tire pressure regularly and rotate the tires at least 90 degrees.

Check the condition of your tires – to check the tread, look at the treadwear indicator bar that's molded into most tires. The bars are located at the bottom of the tread grooves in several locations around the tire. When these bars become visibly flush with the adjacent ribs of the tire then this is an indication that it's time to replace your tires.

Don't forget to also check your spare tire or inflator kit.
Clean Your Exterior
This is a great time to give your vehicle some love. If you haven't washed it in a while, give your vehicle a hand wash with soap specially formulated for automotive paint.

Avoid dish soap as it removes your vehicle's protective layer of wax.

Avoid any scented wipes and wipes containing bleach as they have proven to damage screens and leather.
Clean Your Interior
The interior of your vehicle goes through a lot. Make sure that you are cleaning and wiping down the interior of your vehicle like you would your home.

Give the interior a good vacuum and use a soft bristle brush (like a soft toothbrush) to remove dust from knobs and crevices on your instrument cluster.
© 2023 Al Ghandi Auto Group. All rights reserved.