Al Ghandi Insurance Broker

Al Ghandi Insurance Broker L.L.C (AGIB) is a wholly owned Emirati Independent Broker/Consultant established in 2016 dealing with all classes of Corporate, Personal Lines and Financial Service Insurances.
AGIB goal is to have an exceptional track record in tailoring effective corporate insurance solutions to suit the specific needs of clients operating in the commercial, construction and industrial sectors throughout Dubai.
AGIB's professional reputation will be based on our ability to work with our clients, anticipating their needs and priorities, analysing their problems effectively and creating the most comprehensive and cost-effective insurance programmes.
As your Insurance Broker we will continually monitor the competitiveness of the scheme rating levels and cover relative to market trends and will ensure that the Underwriters make appropriate adjustments in order to maintain the competitiveness of the scheme on an ongoing basis or failing this will replace Insurer with a more competitive alternative.
AGIB will handle all aspects of the scheme so that there will be no need for you to deploy resources in the management or operation of the scheme. We will ensure that the scheme is promoted to the members and co-ordinate a promotional campaign in conjunction with you.
Al Ghandi Insurance broker website has been enhanced with richer, more simplified experience, please visit our website.
Our Policy has been specifically designed to protect the unique relationship, which a professional advisor has with their client and therefore has several outstanding features.
Our Plain English Policy wording includes:
Negligence or breach of duty of care
Negligent mis-statement or negligent misrepresentation
Fidelity – we cover you for your own losses arising from the dishonesty of your employees or contractors.
Defamation
Breach of confidence or misuse of any information, which is either confidential or subject to statutory restrictions on its use.
Infringement of intellectual property rights including copyright, patent, trademark or moral rights or any act of passing -off
Broad civil liability cover – if it's not excluded it's covered.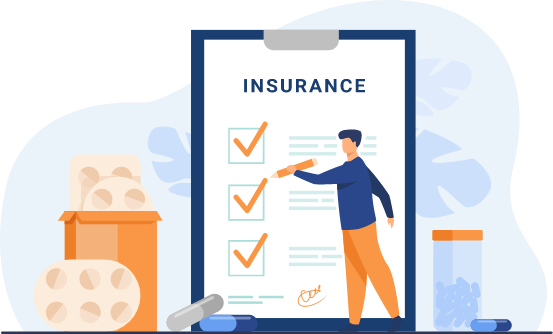 EXCEPTIONS OF LIABILITY
The company shall not be liable with regard to employee bodily harm; or damages caused by nuclear activity; or pollution; or dishonesty; or deliberate neglect.
LIMITS TO LIABILITY
The limits that will be covered by the insurance company and those that will be the policyholder's obligations with regard to the AED amount of the policy. The company's total liability under this policy shall not exceed the limit of liability specified in the policy schedule.
GENERAL CONDITIONS
The conditions under which the policy will operate between the policyholder and the insurance company describes matters such as how the policyholder will notify the insurer of change in profession, cancellation of the policy or the applicable law governing the policy. For example, a cancellation condition may be worded as: "The policyholder may cancel this policy at any time by notifying the company in writing."
CLAIMS CONDITIONS
The procedure through which the policyholder may make a claim, the conditions of making a claim and the right of the insured and the insurer to contest a claim will in compliance with the Insurance Company's Policies and Terms & Conditions. For example: "The policyholder must give the company a written notice, as soon as possible, of the claim made against the policyholder during the period which the policyholder is insured."​
DEFINITIONS
Clarifying terms in the policy by words that usually require defining are those that are industry-specific jargon, applicable to the insurance industry such as "policy schedule," "claim," "insured," "insurer" and "period of insurance policy," among others.
PREMIUM
The premium on your policy refers to the sum of money you pay to your insurance company for protecting you from a certain risk for the period of the insurance policy.​
When one thinks of insurance, many words are thrown up. Words like 'premium', 'excess', 'insured value' and so on. It isn't clear to many people though how the business of insurance works. This post will seek to demystify the insurance business and simplify your buying decision.
KEY TERMS TO REMEMBER WHEN PURCHASING CAR INSURANCE​​
INSURED VALUE
The insured value is the amount of the insured item that you need to protect. This will differ based on the nature of the item being insured.​
EXCESS
The excess refers to the amount that you agree to pay your insurer if you decide to make a claim on your policy, irrespective of the nature and size of your claim. Different insurers' apply their own set of rules when calculating the excess on your vehicle. Some companies ask customers' to pay a minimum of AED 250 for vehicles that are priced below AED 50,000 and AED 350 for vehicles priced between AED 50,000 – 100,000. Vehicles priced above AED 100,000 are charged an excess of AED 500 while 2-door cars are required to pay a minimum excess of AED 1,500.​
AGENCY REPAIRS
Is an option for you to repair damage caused to your vehicle, in the event of accident, at the car dealership where you purchased your car. Opting for agency repairs guarantees quality control and levels of service largely due to the fact that the people dealing with your car brand are experts at handling that particular car. Most reputable insurers' will offer you Agency Repairs on your brand new car and if you've been claims free for more than three years or your vehicle is still under warranty.
PRIORITY REPAIRS
Also commonly called Non Agency Repairs, this is the repair service offered by a workshop or a garage that has been approved by your insurance company to repair any damage to your vehicle in case of an accident. This is a reliable and often cost-saving alternative when insuring your car. The benefit of opting for Non Agency Repairs with a reputable insurer is that your car is fixed by workshops that have been pre-tested and approved by your insurer. Additionally, you will receive quicker service primarily due to the fact that these workshops are probably servicing fewer cars than your dealership and at the same time, offer you with exceptional service. Some companies have gone the extra mile and offer their customers with a valet service that will pick up and drop their car after it's been repaired!
CERTIFICATE OF MOTOR INSURANCE
This document provides evidence that you have taken out insurance on your vehicle and summarises details of your policy. In the unfortunate event of an accident, this is the document the RTA police will ask you for in order to determine specifics of your policy before issuing a police report to you.
INSURANCE IN THE UAE
Car insurance in the UAE is usually valid for up to 12 months with insurance providers sometimes offering the 13th month for free as an incentive. Payments are made annually unlike other countries where you can sometimes opt for quarterly or monthly payments. While we understand that this can often prove quite expensive as a one-off cost, think of your insurance premium as a deposit you are making to look after you and your family. Remember, your insurance is put in place keeping your safety in mind and will come to your aid when you need it the most.
THINGS TO CONSIDER WHEN BUYING CAR INSURANCE
The reason you need cover (i.e. protection of insurance).
What benefits do you want included in the cover (cover for additional driver, damage to property, loss of employment, accident risk, etc. to name a few scenarios).
How much do you want to pay (An important question, because the higher the cover, the greater the premium payable).
Number of people covered in the policy.
Reputation of your insurer.​
CHOOSING THE RIGHT INSURER
Reputation – Once again, the reputation of your insurer is imperative to receiving the best cover for you and your car. Elements such as how long the insurer has been operating locally and globally, their claims handling history and levels of customer service are all imperative to choosing the right provider.
Check out what your insurer is doing on social media and how they respond to their customers online – a great way to start doing your background check.
Ask around. Chances are your friends and members of your family are already insured with providers they're happy with. Ask them about their experience with the company and their levels of customer service to make a more informed decision.
 TERMS & CONDITIONS:
Car insurance is compulsory for all UAE vehicle owners, but there are several factors and value-added services to consider when signing up for a new policy. If you've bought a new car, dealers often offer a free year of insurance. But don't automatically renew without checking out cheaper alternatives first.
FACTORS TO CONSIDER INCLUDE:
Comprehensive or third-party: Newer car owners require a fully comprehensive policy (covering all eventualities). Older vehicle owners can opt for a third-party policy (mainly covering fire and theft).
The brand: The more expensive the car, the higher the insurance premium, so drivers must factor their annual insurance costs into the purchase price of new car.
Your age: How old you are will determine how much you pay. Drivers under 30 can expect higher premiums, as can those driving for less than a year.
Oman and GCC cover: Where you want to drive can affect how much you pay. Some policies automatically offer Oman cover but others expect you to pay extra.
Off-road cover: Dune-bashers and those that make short cuts in the city across wasteland would be advised to add off-road cover in case of an accident or breakdown.
Breakdown cover: No one wants to be stuck on the side of the road at 3am trying to track down a garage. While you might need to pay more, breakdown cover is worth it.
No-claims discount: If you have a good driving record, seek out an insurer that will reward this with lower premiums. Other discounts to ask about include a spousal/family discount if more than one car from one family is insured with the same provider.
Time savers: For those with busy lives, ensure your policy includes a replacement car if you have an accident. Some insurers will also register your car for you free for charge
TIPS TO SPOT A SALVAGE CAR
Vehicle not registered to seller or only registered to seller for short period
Vehicle priced below market value
Doesn't provide vehicle history report
Refuses inspection by purchaser's mechanic
Vehicle often not plated and/or uninsured; therefore test-drive is not possible
Refuses to provide receipt or proof of purchase
Ask the seller for the Vehicle Registration Number (VIN) and run it through this  link
© 2023 Al Ghandi Auto Group. All rights reserved.