General Motors Leads Business Push for Electric Vehicle Adoption at Upcoming G20
General Motors Leads Business Push for Electric Vehicle Adoption at Upcoming G20
As G20 leaders prepare to meet virtually, the premier business community forum advising G20 governments has formally adopted General Motors' call for greater electric vehicle (EV) adoption as a critical tool in the fight against climate change. GM used its leading role on the Business 20 (B20's) Trade and Investment task force to highlight the beneficial role that EVs will play in reducing harmful greenhouse gas emissions as they become more prevalent on the world's roads.
Building on General Motors' global commitment to an all-electric future with zero emissions, zero crashes and zero congestion, Everett Eissenstat, SVP Global Public Policy at General Motors, drove the initiative through a series of discussions with other business leaders throughout 2020.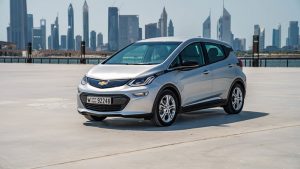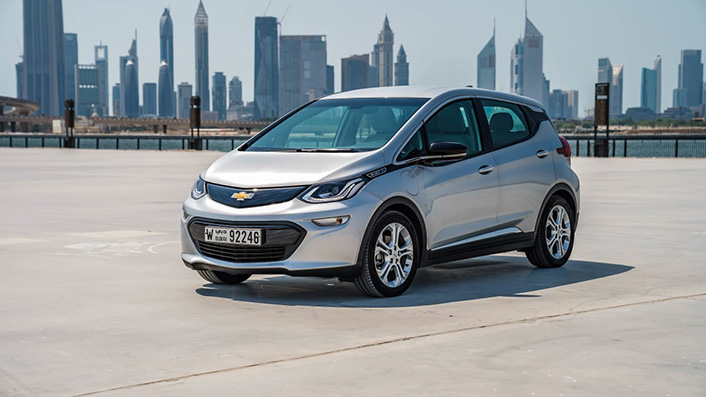 The B20 is the private sector's channel to the G20 heads of state, providing the international business community with a direct engagement forum to influence future economic and trade policies under consideration by the world's leaders at the G20 Summit – which is now set to be hosted by Saudi Arabia virtually on November 21-222021.
As the only American automotive industry leader present on the B20's Trade and Investment Task Force panel, Eissenstat led talks on how policies that promote EV manufacturing and consumer adoption can drive a future that is greener and more sustainable. Such policies will require international cooperation on harmonization of standards, infrastructure development, and incentives.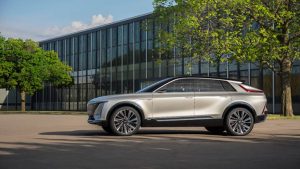 In addition, GM encouraged the G20 economies to explore the use of cleaner fuels to power the electrical grids used to charge EVs globally. As a result of the yearlong discussions, the Sustainable Trade and Investment Policy set of business community recommendations to be delivered to leaders at the G20 Summit now specifically includes greater e-vehicle adoption, in addition to other climate-friendly steps such as innovative waste management and recycling approaches.
General Motors and its brands, Chevrolet, GMC and Cadillac, are committed to driving change in mobility in Saudi Arabia and across the region. Consumers in the region are known as early adopters of technology, providing the company with even greater opportunities to further its vision of a future with Zero Crashes, Zero Emissions and Zero Congestion. This vision continues to guide the development of General Motors' business in the Middle East and internationally.
Over the last few years, General Motors has rolled out some truly exceptional vehicles and cutting-edge technology that set the automotive giant apart as the leader in future mobility.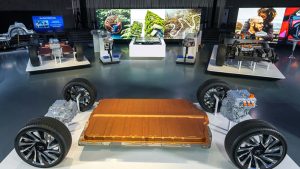 GM brought its first electric vehicle to the region in 2017 with the Chevrolet Bolt EV. More recent product reveals include the Cadillac LYRIQ – to be built on GM's next-generation, modular electric vehicle platform and driven by GM's own Ultium propulsion system – and the groundbreaking GMC HUMMER EV truck, which is the first electric addition to GMC's lineup of bold, capable and precisely crafted premium trucks and SUVs. The all-new, all-electric HUMMER will be available in the Middle East starting from Autumn 2022.
In addition to its innovations in alternative propulsion, General Motors will in early 2021 launch its industry-leading OnStar in-vehicle safety and security service in some Gulf Cooperation Council countries, elevating its customer experience through connectivity backed by a local, human connection.
© 2023 Al Ghandi Auto Group. All rights reserved.