Al Ghandi Auto will provide Chevrolet, GMC and Cadillac sales and aftersales services in the UAE
Al Ghandi Auto will provide Chevrolet, GMC and Cadillac sales and aftersales services in the UAE
Al Ghandi Auto are expanding their territory with the addition of the Cadillac and Chevrolet franchises. Effective April 23, 2019, the leading General Motors dealer partner will provide Chevrolet and GMC customers in Dubai and the Northern Emirates with sales and aftersales services, and Cadillac customers in the UAE with sales and aftersales services.
"For more than 30 years, Al Ghandi Auto has become a leading supplier of automotive and related services in the UAE," said Buti Saeed Mohammed Al Ghandi, Managing Director of Al Ghandi Auto. "This was possible by following the vision and strategy of my father Saeed Mohammed Saeed Al Ghandi; we are committed to continuously upgrading our brands and strengthening our services by providing innovative, comprehensive showrooms and aftersales centers, as well as professional expertise, for customers across the UAE. Through this realignment, we are increasing our ability to deliver high quality products and exceptional services to our customers today and in the years to come."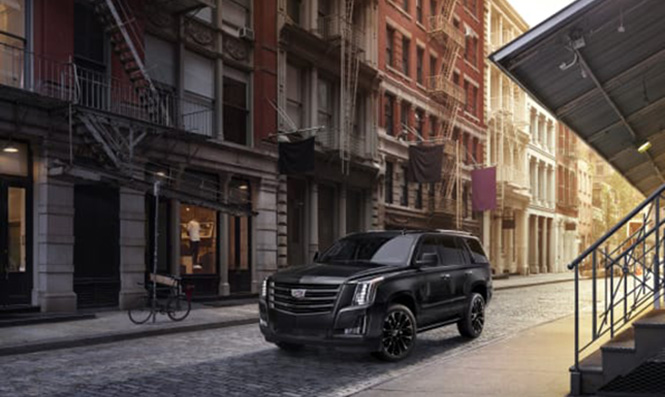 "We are thrilled to welcome the brands of Cadillac across the UAE and Chevrolet in the Northern Emirates and their loyal customers," said Mark Jenkins, CEO at Al Ghandi Auto. "Growing our representation of brands that understand customer needs and automotive ingenuity is a milestone in our journey, and we are confident it will continue to grow our and GM's successful legacy in the region. We are excited about this new opportunity and look forward to providing the highest standard in customer experience across the UAE."
The strategic approach by AGA will ensure customers receive unparalleled service for buying and ownership at locations convenient for them across the Emirates.
John Roth, President & Managing Director of GM Africa & Middle East, added: "With our longstanding history and relationship, we know our dealer partners, Al Ghandi Auto and Liberty Automobiles Company, have taken a vital step to provide the best in customer service and continue our success and automotive leadership in the United Arab Emirates."
"For over 43 years, Liberty Automobiles Company has helped grow the Cadillac and Chevrolet brands within the UAE and been exceptional partners, for which we give them the utmost appreciation," he continued. "With a relationship spanning more than three decades, we know AGA will honor the Cadillac and Chevrolet brands, and provide its discerning customers with the highest standards of service."
Bin Hamoodah Trading & General Services will continue to provide Chevrolet and GMC customers in Abu Dhabi and Al Ain with sales and aftersales services.AGA and Liberty will work closely with GM to manage the transition and ensure customer service continues as seamless as possible. Customers are being contacted to outline the changes and can also get in touch with GM's Customer Engagement Center on 80002000257, or Al Ghandi Auto on +97145190000 with any enquiries. For more details visit www.alghandi.com,  www.ChevroletArabia.com ,  www.GMCArabia.com  or  www.CadillacArabia.com .
© 2022 Al Ghandi Auto Group. All rights reserved.