Abarth Toy Drive
Dubai, 6th September 2021: Italian performance brand Abarth, in partnership with Abarth Dubai Club, TOYIT.TODAY, Dubai Autodrome and National Auto, and Horizon English School, have launched 'Abarth Toy Drive' campaign to distribute toys to children in need through the Tarahum Charity Foundation. Abarth, part of the Stellantis group, is one the most beloved automotive performance brands in the world, dedicated to producing high-performance and motorsports vehicles such as the Abarth 595 Competizione. 
Through the campaign, the UAE community is invited to donate new or used toys through WWW.TOYIT.TODAY, the digital platform for preloved kids' items, or by dropping the toys off to Dubai Autodrome, National Auto showroom (Garage 10), and Arabian Ranches Golf Club from the 5th of September for a chance to "play with Abarth" at the Dubai Autodrome and have some fun on the racetrack in the Abarth 595 Competizione. 
Donated toys will be sent to the Tarahum Charity Foundation to be distributed to children in need, and every toy donated will earn one entry into the draw to win one of 54 exciting Abarth track driving experiences. The more toys donated, the more chance of winning! 
Commenting on the campaign, Rakesh Nair, Managing Director for European Brands at Stellantis Middle East, said: "The definition of a toy differs between adults and children, but what doesn't differ is the joy they bring, especially during festivities. We invite everyone in the UAE to spread the joy and bring happiness to children in need by donating a toy, and in return we will let them play with the ultimate track toy, the Abarth 595 Competizione – a pocket rocket that lets you play forever!" 
Sherif Dahan, founder of TOYIT.TODAY, the exclusive digital platform partner for the campaign, adds: "We are delighted to support Abarth in this unique and thoughtful campaign.  An integral part of our vision at TOYIT is to make it easy and convenient for families to donate kids' items to charities who support kids and families in need." 
The campaign opens on September 5 and closes on September 19, 2021. The winners will be announced on September 21, and their track day will be held on September 26. Please visit https://abarth-dubai.com/en/national-auto/abarth-toy-drive/ for more information on how to enter.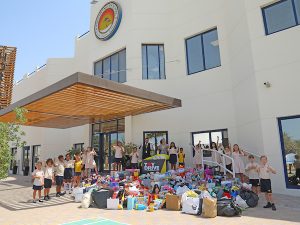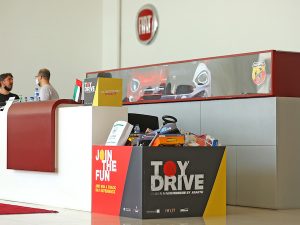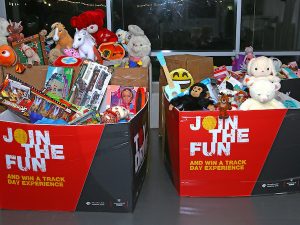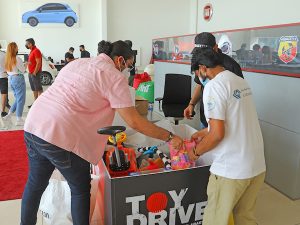 © 2023 Al Ghandi Auto Group. All rights reserved.