Most of us have been social distancing and isolating for a while now. It seems like it should be a great opportunity to bond with your family, spend more time with your spouse and catch up on all the hobbies and DIY projects you want to do at home. But let's be honest – quarantine is starting to feel never-ending. What we all thought would be a couple of weeks has turned into months and we aren't sure how much longer we will have to quarantine.
So, here are a few fun family activities that you can do in your car, right in your driveway.
Have a car wash –  washing the car doesn't have to be a chore. Get the whole family involved, assign everyone a task, turn the hose on your loved ones and have a blast!
Car karaoke –  use the infotainment system and a tablet to stream some family-friendly tunes, with lyrics, so everyone can sing along. Take turns and judge each other's performance to add a little family-friendly competition to the fun. For memories that will last a lifetime, film each performance.
Create a home photo or video booth – take your Instagram, GIF, meme and Tik Tok game to the next level by turning your car into a family photo or video booth. Bring along some props, costumes and backdrops to create some epic images. And if you are creating videos, use the infotainment system to play your favorite songs to pair perfectly with your home videos. You can even use this opportunity to create some photo and video memories to document this unprecedented time in your lives and keep them to look back on later.
Have a game night – there are dozens of classic car games. Whilst they are traditionally used to pass the time on long family road trips, these car games can be fun even while in park.
I Spy –  one player is a spy who chooses an object within sight and announces to the other players that "I spy with my little eye, something beginning with…", naming the first letter of the object. Other players attempt to guess this object.
Name that Tune –  someone picks a song and starts humming or singing it. Then the other players try to guess which song it is. Instead of singing or humming, you can play songs from the radio or infotainment system for the players to guess.
Who Am I? –  bring along some post-its and some pens. Pick one name for each player – it can be a celebrity, cartoon or historical figure, etc. and stick the name on each person's forehead or back. Don't let the person see the name they are given. Every player gets 20 "yes" or "no" questions to guess who they are.
Mix & Match stories / Pass the Story –  bring a ball and give it to one player to start. The person with the ball begins to tell a story, sharing one sentence. Then they pass the ball and story to the next person who continues it. Each player must leave the story on a cliffhanger for the next player to build on until the story feels complete.
20 questions –  a player starts the game by choosing a "person", "place" or "thing" and telling the other players the category. The other players then have 20 questions (total) to guess what the starting player is thinking of.
Memory Game –  the first player starts by saying, "I'm going out on a picnic and I'm bringing…" and then names an item that comes to mind. Then the next player has to remember that item and add something else to the story. Get a part of the story wrong and you're out.
Electrifying Engineering offers hands-on educational activities, introduces students to electric vehicle technology. Schools may be winding down the remote-learning programs put into place during the COVID-19 pandemic, but parents, teachers and students everywhere are seeking new ways to keep minds active and inspired outside the classroom during the summer months. General Motors is lending support by releasing Electrifying Engineering, a free educational video series designed to foster ingenuity through hands-on activities, while educating kids about electric vehicle technology.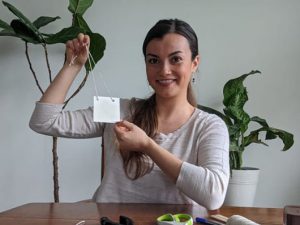 Electrifying Engineering episodes will be released on YouTube every Sunday through July 2020. Episodes are hosted by different members of the GM team and touch on a wide range of topics, including electric car charging, electric car motors, autonomous vehicle sensors and more. Episodes will feature an interactive engineering project designed for viewers to conduct in the comfort of their own homes, with everyday household items.
When the project is complete, viewers are encouraged to share a picture on social media using the hashtag #ElectrifyingEngineering.
As G20 leaders prepare to meet virtually, the premier business community forum advising G20 governments has formally adopted General Motors' call for greater electric vehicle (EV) adoption as a critical tool in the fight against climate change. GM used its leading role on the Business 20 (B20's) Trade and Investment task force to highlight the beneficial role that EVs will play in reducing harmful greenhouse gas emissions as they become more prevalent on the world's roads.
Building on General Motors' global commitment to an all-electric future with zero emissions, zero crashes and zero congestion, Everett Eissenstat, SVP Global Public Policy at General Motors, drove the initiative through a series of discussions with other business leaders throughout 2020.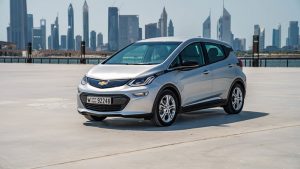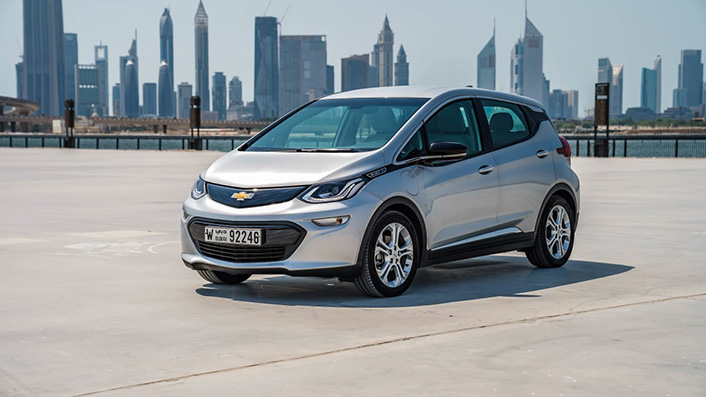 The B20 is the private sector's channel to the G20 heads of state, providing the international business community with a direct engagement forum to influence future economic and trade policies under consideration by the world's leaders at the G20 Summit – which is now set to be hosted by Saudi Arabia virtually on November 21-222021.
As the only American automotive industry leader present on the B20's Trade and Investment Task Force panel, Eissenstat led talks on how policies that promote EV manufacturing and consumer adoption can drive a future that is greener and more sustainable. Such policies will require international cooperation on harmonization of standards, infrastructure development, and incentives.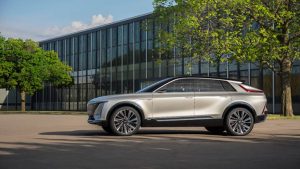 In addition, GM encouraged the G20 economies to explore the use of cleaner fuels to power the electrical grids used to charge EVs globally. As a result of the yearlong discussions, the Sustainable Trade and Investment Policy set of business community recommendations to be delivered to leaders at the G20 Summit now specifically includes greater e-vehicle adoption, in addition to other climate-friendly steps such as innovative waste management and recycling approaches.
General Motors and its brands, Chevrolet, GMC and Cadillac, are committed to driving change in mobility in Saudi Arabia and across the region. Consumers in the region are known as early adopters of technology, providing the company with even greater opportunities to further its vision of a future with Zero Crashes, Zero Emissions and Zero Congestion. This vision continues to guide the development of General Motors' business in the Middle East and internationally.
Over the last few years, General Motors has rolled out some truly exceptional vehicles and cutting-edge technology that set the automotive giant apart as the leader in future mobility.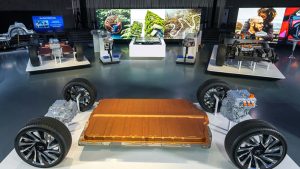 GM brought its first electric vehicle to the region in 2017 with the Chevrolet Bolt EV. More recent product reveals include the Cadillac LYRIQ – to be built on GM's next-generation, modular electric vehicle platform and driven by GM's own Ultium propulsion system – and the groundbreaking GMC HUMMER EV truck, which is the first electric addition to GMC's lineup of bold, capable and precisely crafted premium trucks and SUVs. The all-new, all-electric HUMMER will be available in the Middle East starting from Autumn 2022.
In addition to its innovations in alternative propulsion, General Motors will in early 2021 launch its industry-leading OnStar in-vehicle safety and security service in some Gulf Cooperation Council countries, elevating its customer experience through connectivity backed by a local, human connection.
This week, General Motors welcomed H.E. Abdulla Bin Touq Al Marri UAE Minister of Economy, and his team to their headquarters in Dubai, UAE to celebrate their longstanding collaboration and discuss ways to further strengthen the prosperous relationship. Luay Al Shurafa, President and Managing Director of General Motors Africa and Middle East led H.E. Abdulla Bin Touq Al Marri on the tour, followed by a detailed presentation of GM's ambitious future mobility agenda.
General Motors has been in the region for over 90 years and specifically in the UAE since 1987, growing and building with the country and its people. By creating purpose-built vehicles for the region and employing over 250 people through GM's direct operations and another 1,200 through GM's 22 dealer network in the UAE, GM has been positively contributing to the economy and acting as a strategic partner as the UAE grows. Serving as a global hub for the US, Europe and Asia, General Motors has a purpose-built Middle East Distribution Center, which serves customers across the Middle East and Africa.
H.E. Abdulla Bin Touq Al Marri, UAE Minister of Economy, said that the automobile industry is one of the most important sectors of the future economy that encourage innovation and employ advanced technologies such as Artificial Intelligence in manufacturing. These developments have led to the transformation of the transport sector in general and the auto industry in particular – as reflected by the launch of autonomous vehicle and other modern mobility solutions over the past few years, he said.
H.E. further explained that transportation is a sector of great importance under the national strategy for innovation and advanced innovation and the UAE Vision 2021, given its role in driving economic diversification and enhancing the competitiveness of the business environment. He added: "Today, the UAE is a prominent regional hub in the manufacturing and trade of cars and their spare parts. Also, the UAE is home to a number of leading global companies in this industry, most notably General Motors. We are keen to strengthen the partnership between the government and the private sector to further develop this vital sector and attract quality investments to the country through it, in a way that achieves mutual benefit and supports our vision for the future."
Commenting on the visit, Al Shurafa said, "We are honored by the visit of H.E. Abdulla Bin Touq Al Marri and his team at our offices. We have been working together for almost four decades and have gone from strength to strength. As we step forward into the next wave of technology, it is more important than ever that we work hand-in-hand to make our cities smarter and our roads safer. We at General Motors are committed to being a bold and supportive partner for the UAE government and the wider region."
The visit concluded with Al Shurafa walking H.E. Abdulla Bin Touq Al Marri through General Motors vision of a future with Zero Crashes, Zero Emissions and Zero Congestion and the innovative product and service portfolio that will accelerate the brand, and the UAE, into the future. The UAE government has outlined some bold and ambitious plans to become a smart, sustainable and advanced city and General Motors is committed to being a bold partner to achieve this goal.