Unique culture has evolved at Al Ghandi Auto Group with a great working environment and a positive energy where employees feel that it is not just a job but part of their extended family. Employees at all levels are able to freely share their ideas, suggestions and feedback with the management team.  Cultural diversity is embraced with the owners, management and employees of some thirty-five different nationalities actively participating together at the many annual festivals as well as regular team building activities, family days, marathons, sporting activities and talent contests that take place each year. A robust training programme has been implemented that helps the company to achieve the highest standards of performance, expertise and service levels whilst also supporting its employees to fulfil their career goals. With a transparent grading structure, annual salary review and an excellent reward scheme for every employee, the Group has been able to maintain the highest levels of employee engagement and low turnover.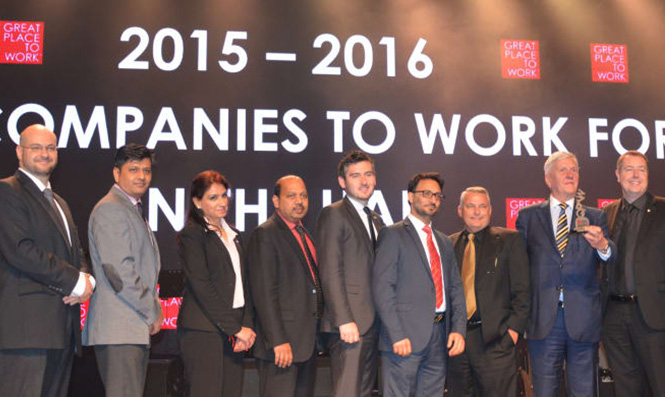 The list of 20 best companies to work for in the uae for 2016 is out now
This ranking, released by Great Place to Work, a research, training and consultancy firm that recognises the best workplaces in the country with good workplace cultures, has listed its top picks in the private sector.
Securing the number one slot for the third consecutive year is logistics company DHL.
"Living by its core values, nurturing employee development, creating a fun work environment, being transparent, listening and acting on employee feedback and celebrating successes," are the attributes that put it in the top order.
Next on the list is THE One, up from two spots from 2015 followed by Omnicom Media Group. In fourth place is first-time list maker Splash, while The Estee Lauder Companies came in fifth, climbing one spot from 2015.
Ranking from sixth to 10th place on the list were EMC, Weber Shandwick, Hilti Emirates, Hilton and FedEx respectively.
The Top Companies to Work For annual benchmarking study assesses the level of credibility, respect, fairness, pride and camaraderie within an organization.
Two-thirds of a company's score is based on the confidential feedback of their employees while the remaining score is attained from an audit of management and HR practices.
The top companies were represented by a diverse number of industries including logistics, technology, finance, media, retail, hospitality, automotive, pharmaceutical and manufacturing.
Great Place to Work emphasises that the increased focus on workplace culture by UAE companies comes at critical time for the country.
"The next decade will mark the post-oil transformation of the UAE and the government has made clear the importance of developing, attracting and retaining the best talent to achieve sustainable growth," says Maha Zaatari, Managing Director of Great Place to Work in the UAE.
"We need more companies contributing to this mission through cultures that nurture and develop their employees in terms of their capabilities and wellbeing," Maha says.
"This focus on human capital has been proven to improve the happiness quotient of people and also make a significant contribution to helping the UAE realize its ambition to be the best country in which to live and work."
TOP 20 COMPANIES TO WORK FOR IN THE UAE
DHL
THE One
Omnicom Media Group
Splash
The Estee Lauder Companies
EMC
Weber Shandwick
Hilti Emirates
Hilton Worldwide
FedEx
WSP | Parsons Brinckerhoff
Hyatt
AstraZenea Gulf
Al Ghandi Auto Group
Leminar
Dulsco
Eros Group
Apparel Group
3M
UAE Exchange
Source Details: Emirates 24/7 News
Dubai, UAE – In a landmark deal, Al Ghandi Auto, one of the largest and long-standing automotive industry organizations in the Middle East region, signed an agreement with the Dubai Camel Racing Club, for the sale of 112 Chevrolet vehicles – 109 Trailblazers and three Tahoes.
Following its re-launch in the UAE market in January 2017, the new Chevrolet Trailblazer continues the legacy of a rugged and capable SUV that is built with a bold style, equipped with many innovative technologies and advanced active safety features, making it an ideal vehicle for off-road and city driving.
"Despite the challenging market conditions in the automotive industry, I am delighted to handover the keys of 112 brand new Chevrolet vehicles to the Dubai Camel Racing Club," said Mark Jenkins, CEO, Al Ghandi Auto. "This deal proves once again the strong positioning of Al Ghandi Auto in the local market and the commitment of its fleet unit to finalize remarkable deals, despite the global market conditions."​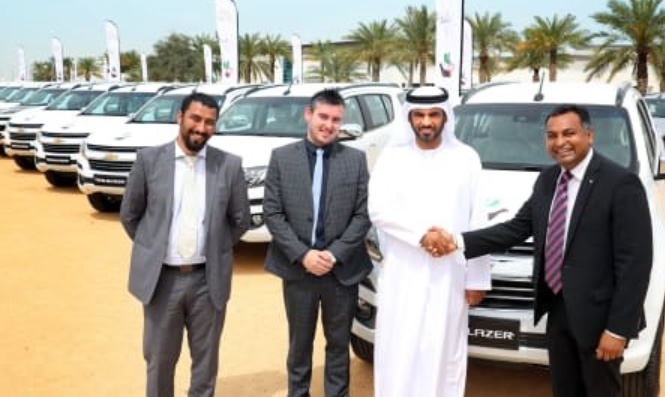 Commenting on the agreement, Mr. Ali Saeed Bin Saroud, Executive Manager, Dubai Camel Racing Club, said, "We have chosen Al Ghandi Auto from a line of other auto dealers in Dubai because of the great commitment and flexibility shown in their sales proposition. We were looking for the ideal vehicles that mixed luxury and practicality, and we're happy with the decision to choose Al Ghandi Auto as a valued partner in this deal."
The new Chevrolet vehicles will be used for the annual Dubai Camel Racing Festival, organized by the Dubai Camel Racing Club. The Festival, which marks the end of the Al Marmoum racing season, is a high-profile event, which attracts more than 12,000 camels from the GCC countries including Kuwait, Saudi Arabia, Qatar, Bahrain, Oman and the UAE, offers a staggering Dh90 million in prizes that is inclusive of 300 luxury cars and cash prizes totaling more than Dh30 million.
Al Ghandi Auto's business fleet provides corporate customers with a wide-array of vehicle options to choose from, topped with Al Ghandi Business Choice for preferred customers that provides businesses with a free replacement vehicle whilst undertaking a free service maintenance package. Other benefits of becoming a Preferred Customer are the 3-day test drive, 3 years regional warranty, 0%interest for 12 months and free vehicle registration.
Company top-scores for outstanding after-sales service
Dubai: The 'Consumer Friendliness Index 2016' of the Commercial Compliance & Consumer Protection (CCCP) sector in Dubai Economy has named Al Ghandi Auto, one of the largest and long-standing automotive industry organisations in the Middle East, as the 'Best Auto Dealer in Dubai' on account of its dedication to providing customers with outstanding after-sales services,
The annual Consumer Friendliness Index aims to gauge consumer feedback and to measure their satisfaction with the services rendered at major retail outlets in Dubai.
Out of 54 retail outlets, covering seven sectors, competing in the 2016 Index, Al Ghandi Auto received the highest score – 83 points – in the Automobiles category thus re-confirming its leadership among auto dealers and consumer confidence as well as satisfaction in its services and exemplary policies.
"Dubai Economy is delighted to see the Consumer Friendliness Index fostering competition and service innovations among retailers, which we consider an integral part of our strategy to contribute towards achieving the goals of the Dubai Plan 2021," Abdullah Al Shehhi, Deputy CEO of CCCP said during an official visit to Al Ghandi Auto to honour its management for its first-place in the Index.
"The Consumer Confidence Index represents an indicator of service quality and commitment to customer happiness in Dubai's retail sector. Al Ghandi Auto has demonstrated the success of service excellence in reinforcing trust between traders and consumers, thus contributing to sustainability and competitiveness in the sector, and across business in Dubai," Al Shehhi added.
Commenting on the accolade, Mark Jenkins, CEO, Al Ghandi Group, said: "It is a great honour to be recognised by the Consumer Friendliness Index as the top auto dealership in Dubai. The strategy of our mentor and company founder, Mr. Saeed Al Ghandi, has always been to build a customer-focused company, whose ultimate objective is to work relentlessly to ensure we provide our consumers with the best memorable experience when purchasing their dream vehicle."
Jenkins added, "I want to assure our customers that our excellent services will not only continue, but will be improved further. Our team has done a great job of living by our motto of being the best at what we to do, not for our benefit, but for our customers' benefit in the first place. I also want to extend our gratitude to the Dubai Economy for working relentlessly to promote the sustainability of businesses, consumer happiness and service excellence across Dubai."

In 2013, Al Ghandi Auto was the first automotive dealership to successfully achieve ISO certification in five standards: ISO 9001 for its Quality Management; ISO 14001 for its Environmental Management System; OHSAS 18001 for its Occupational Health & Safety; ISO 27001 for its Information Security and ISO 10002 for Customer Satisfaction.
The certificates have been awarded in recognition of Al Ghandi Auto's commitment to business excellence in providing world-class automotive products and services to help increase the customer experience and provide a fantastic working environment for employees.
Al Ghandi Auto was also awarded in 2014 with the 'Dubai Quality Appreciation Award' for excellence demonstrated and implemented throughout the business. Al Ghandi Auto's strategy is to regularly monitor the work, refine the targets, and raise the standards of its services, with the ultimate objective of ensuring the company's customers receive the best service and great experience, said Jenkins.
650 staff members participate in the challenge
Al Ghandi GROUP's challenge ranks 3rd across the uae
Dubai, UAE: As part of its ongoing mission to align its strategic social responsibility efforts with the recent Dubai Fitness Challenge initiative, launched by His Highness Sheikh Hamdan bin Mohammed bin Rashid Al Maktoum, Crown Prince of Dubai and Chairman of The Executive Council of Dubai Government and Dubai Sports Council, Al Ghandi Group organized a sports day for its 650-strong staff.
"Al Ghandi Group's Walk-a-Thon fitness activity, which took place at Jumeirah beach, successfully showed the team spirit of one of the longest standing enterprises in the Middle East region, and emphasized a stronger group commitment for health and wellbeing," said Mark Jenkins, CEO, Al Ghandi Auto Group.
He added, "By taking on the fitness challenge, our 650 team not only rose to the call by His Highness Sheikh Hamdan bin Mohammed bin Rashid Al Maktoum, but also reconfirmed their commitment to their social responsibility of making Dubai the most active and health-conscious city in the world."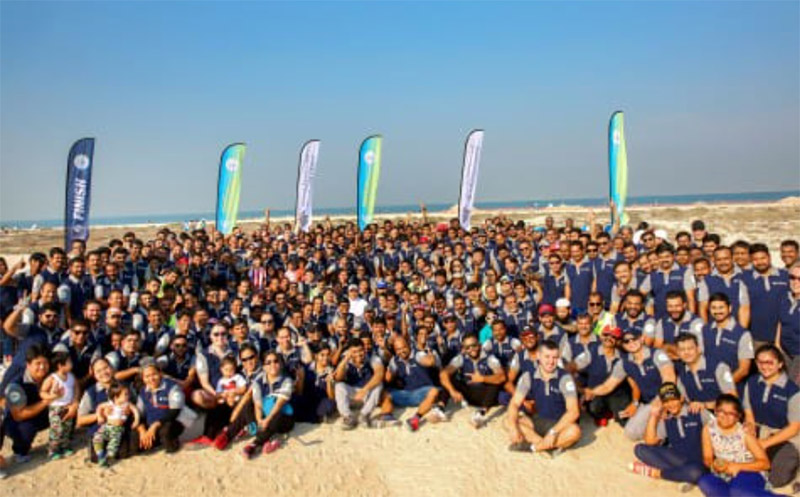 The Al Ghandi Group's Walk-a-Thon catapulted the company into winning the third place across the UAE, for the most inclusive activity that translated the vision of the Dubai Fitness Challenge.
The Walk-a-Thon included an optional 3km, 5km, and 10km stretch along the Dubai beach, coupled with an overwhelming team spirit that echoed the company's commitment to delivering the best service to its customers across Dubai and the Northern Emirates.
Al Ghandi Auto's "Seat belt convincer" to tour the uae, in collaboration with road safety uae
Survey: 22% of drivers do not wear seatbelts & 29% of co-drivers do not buckle up
Dubai, UAE: Realizing the need to create a positive shock among residents, and especially drivers in the UAE, in order to encourage the use of seatbelts at all times, Al Ghandi Auto, the leading General Motors automotive dealership that sells Chevrolet and GMC vehicles in Dubai and the North Emirates, launched the "I' am Convinced" campaign, to demonstrate the real impact of a live collision.
Al Ghandi Auto's campaign, which is launched in collaboration with the RoadSafetyUAE, brings to the UAE the "Seat Belt Convincer", an easy-to-use educational tool that allows riders to experience force, up to five times their body weight, similar to that of a 5-7 mph crash.
"The rate of fatalities from car accidents due to negligence in using seatbelts among all passengers remains alarming and above the level outlined by the UAE government and road safety organizations," said Mark Jenkins, CEO, Al Ghandi Auto Group. "Our role as an enterprise with pioneering social responsibility objectives led us to invest and introduce in the UAE the 'Seat Belt Convincer' as part of a nation-wide campaign that was designed to simulate to riders the impact of collisions when using a seatbelt."
Al Ghandi Auto's "I am Convinced" campaign had recently partnered with Dubizzle and Careem, to reaffirm to its employees and drivers the importance to buckle up among all passengers in their cars. Similar partnerships will be replicated with other businesses, universities, schools, shopping centers and other high traffic venues, in order to generate nation-wide awareness about the fatal effects of refraining from using the seatbelt by all passengers when riding a vehicle.
According to a survey conducted by RoadSafetyUAE in February 2017, it was found that 78% of drivers stated they 'always buckle up'; 71% of co-drivers said they 'always buckle up'; while only 11% of backseat passengers actually responded that they 'always buckle up'.
Thomas Edelmann, Managing Director, RoadSafetyUAE, said, "We need to continue to instill in people's minds that seatbelts save lives. Al Ghandi Auto's initiative is a perfect example of a social responsibility awareness campaign by one of the leading dealerships in the region, and I am confident that our collaboration will add positive value to our on-going road safety projects."
He added, "Reaching out to the public to test firsthand the Seat Belt Convincer will ultimately lead to wider acceptance of the importance of buckling up and a stronger enforcement of the new seatbelt law, introduced in July 2017, which mandates that everyone in the vehicle must wear a seatbelt at all times."
For further information visit www.iamconvinced.com to learn more about the campaign and how you can become involved.
Al Ghandi Auto are expanding their territory with the addition of the Cadillac and Chevrolet franchises. Effective April 23, 2019, the leading General Motors dealer partner will provide Chevrolet and GMC customers in Dubai and the Northern Emirates with sales and aftersales services, and Cadillac customers in the UAE with sales and aftersales services.
"For more than 30 years, Al Ghandi Auto has become a leading supplier of automotive and related services in the UAE," said Buti Saeed Mohammed Al Ghandi, Managing Director of Al Ghandi Auto. "This was possible by following the vision and strategy of my father Saeed Mohammed Saeed Al Ghandi; we are committed to continuously upgrading our brands and strengthening our services by providing innovative, comprehensive showrooms and aftersales centers, as well as professional expertise, for customers across the UAE. Through this realignment, we are increasing our ability to deliver high quality products and exceptional services to our customers today and in the years to come."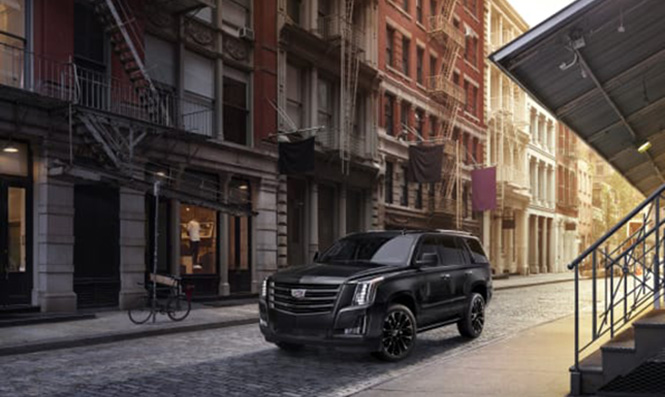 "We are thrilled to welcome the brands of Cadillac across the UAE and Chevrolet in the Northern Emirates and their loyal customers," said Mark Jenkins, CEO at Al Ghandi Auto. "Growing our representation of brands that understand customer needs and automotive ingenuity is a milestone in our journey, and we are confident it will continue to grow our and GM's successful legacy in the region. We are excited about this new opportunity and look forward to providing the highest standard in customer experience across the UAE."
The strategic approach by AGA will ensure customers receive unparalleled service for buying and ownership at locations convenient for them across the Emirates.
John Roth, President & Managing Director of GM Africa & Middle East, added: "With our longstanding history and relationship, we know our dealer partners, Al Ghandi Auto and Liberty Automobiles Company, have taken a vital step to provide the best in customer service and continue our success and automotive leadership in the United Arab Emirates."
"For over 43 years, Liberty Automobiles Company has helped grow the Cadillac and Chevrolet brands within the UAE and been exceptional partners, for which we give them the utmost appreciation," he continued. "With a relationship spanning more than three decades, we know AGA will honor the Cadillac and Chevrolet brands, and provide its discerning customers with the highest standards of service."
Bin Hamoodah Trading & General Services will continue to provide Chevrolet and GMC customers in Abu Dhabi and Al Ain with sales and aftersales services.AGA and Liberty will work closely with GM to manage the transition and ensure customer service continues as seamless as possible. Customers are being contacted to outline the changes and can also get in touch with GM's Customer Engagement Center on 80002000257, or Al Ghandi Auto on +97145190000 with any enquiries. For more details visit www.alghandi.com,  www.ChevroletArabia.com ,  www.GMCArabia.com  or  www.CadillacArabia.com .
We all know the frustration of picking up a cheap smartphone charger only for a message to flash on the screen saying the accessory is not compatible with our device. While this is frustrating in the moment, we should count ourselves lucky, as there is also a clear danger that a cheaper or counterfeit product might malfunction and even catch fire. This danger is even more of a reality when looking at the automotive industry: the result of using a counterfeit part could be the worst-case scenario.
For ACDelco, counterfeiting is unacceptable and so the brand works hard in the Middle East and around the world to put a stop to fake parts. Regionally, the automotive spare parts market is worth USD 8 billion and, of that, 12% is estimated to be counterfeit, equating to roughly USD 1 billion. Unfortunately, the reality is that criminal counterfeiters are targeting customers on either the hunt for a cheaper alternative or those who are simply unaware that these parts are not authentic.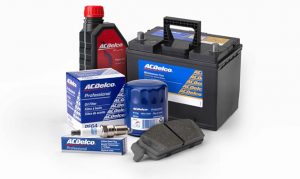 As one of the global leaders in automotive spare parts, ACDelco has highlighted the top things to look out for when you're buying spare parts, to make sure you're buying a reliable, safe product.
1. Always buy from a reputable seller.
When looking for a spare part, visit a known retailer who is licensed to sell official ACDelco products. If in doubt, reach out to your dealer who can direct you to the nearest ACDelco store.
2. If you're not installing the part yourself, ask the person who is if you can see the part and package.
Inspect the packaging. If it appears flimsy, lacks the name brand or logo, or has graphics or a name that is similar to, but not quite the same as, those you're used to seeing (i.e., AZDelco instead of ACDelco), it could be counterfeit. Counterfeiters often use colors, artwork and type fonts on their packaging that are similar to the original.
3. If it seems too good to be true, it probably is.
A competitive market drives variation in price among reputable manufacturers; however, extremely large differences in price should cause you to be suspicious.
4. What you see might not be what you get.
Counterfeiters have become very sophisticated as technology has improved so a visual inspection of the product may not be enough to distinguish genuine parts from the fake. Insist on ACDelco parts from authorized dealers and retailers.
5. Look for the distinguishing ACDelco mark
In an effort to make counterfeiting even more difficult for imitation parts producers, ACDelco is now affixing a distinct mark on certain parts. This mark will assist officials in distinguishing genuine products from their fake counterparts.
It isn't always easy to spot a fake, but if you suspect that you've purchased a counterfeit product, it's better to be safe than sorry. You can reach out to ACDelco's support team or visit the ACDelco Arabia website to submit your concern. Together, we can put a stop to dangerous counterfeiting and keep you and your loved ones safe on the road.
Encouraging customers to self-isolate, GM extends warranty and roadside assistance in effort to postpone non-vital servicing trips
Dubai, UAE – To postpone any non-vital servicing trips for its customers, General Motors is taking proactive measures alongside Al Ghandi, official Cadillac dealer across the UAE and official, Chevrolet and GMC dealer in Dubai and Sharjah, and Bin Hamoodah, official Chevrolet and GMC dealer in Abu Dhabi, to better serve the UAE community during these uncertain times.
Aligning with government directives to stay home and stay safe in light of the ongoing situation, General Motors has teamed up with Al Ghandi and Bin Hamoodah to alleviate any additional worries from its customers, by extending warranties on all Cadillac, Chevrolet and GMC vehicles. Any customer who has a GM vehicle with warranty expiring between March 1st and May 31st will have their warranty extended by two months. Holding safety as its number one priority, General Motors is encouraging all customers to self-isolate and delay non-vital servicing.
Ensuring no customer is left stranded while on a vital trip, General Motors, Al Ghandi and Bin Hamoodah are also extending their 24/7 roadside assistance to further improve road safety and reduce vehicle breakdown concerns. Regardless of a customers' warranty validity, 24/7 roadside assistance is extended by 3 months, from April 1st until June 30th, 2020. General Motors and its dealers commitment is that no matter the issue, customers will receive the urgent assistance they require, with agents able to tow their vehicle to a customers' residence if the service centers are closed.
General Motors is available to address all vehicle concerns. Please feel free to contact us with any questions or feedback.
CUSTOMER COMMUNICATIONS CENTER

80002000257
ROADSIDE ASSISTANCE

800 0357 02828
Taking time to maintain your vehicle can help ensure that you have a healthy vehicle waiting for you, when it's time to get back behind the wheel and to life outside your home.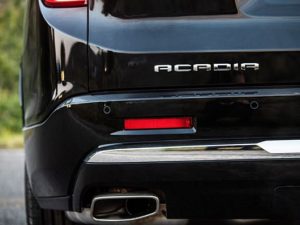 Here are some tips on how to maintain your vehicle's health, even if you aren't driving it daily:
Know the Essentials
Even though you're not driving your vehicle, you can still run into some issues, like a drained battery. Even at home, start your car regularly and let it run for a few minutes to avoid problems.

Battery – it's necessary to start the engine for 15 minutes every week and make sure that the vehicle is parked in a well ventilated or open area.

Brakes – vehicles should be moved within your parking area, and brakes applied every week. Leave the parking brake in "OFF" position when parked on a relatively level surface. This will prevent the build-up of rust on the rotors.

Windshield wipers – during extended outdoor storage, dirt/debris/dried soap can build up on the blade. Clean wiper blades with a lint free cloth or paper towel soaked with windshield washer fluid.

Fuel – allowing a vehicle to run out of fuel while idling may cause damage to the fuel pump. You should maintain a half tank of fuel in your vehicle.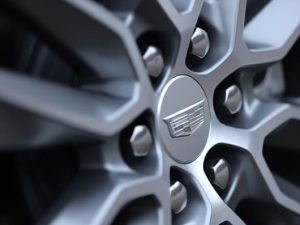 Check Your Tires
All tires are susceptible to flat spots if the vehicle is not moved or driven for an extended period of time. Flat spots can cause vibration concerns. To avoid flat spots, check the tire pressure regularly and rotate the tires at least 90 degrees.

Check the condition of your tires – to check the tread, look at the treadwear indicator bar that's molded into most tires. The bars are located at the bottom of the tread grooves in several locations around the tire. When these bars become visibly flush with the adjacent ribs of the tire then this is an indication that it's time to replace your tires.

Don't forget to also check your spare tire or inflator kit.
Clean Your Exterior
This is a great time to give your vehicle some love. If you haven't washed it in a while, give your vehicle a hand wash with soap specially formulated for automotive paint.

Avoid dish soap as it removes your vehicle's protective layer of wax.

Avoid any scented wipes and wipes containing bleach as they have proven to damage screens and leather.
Clean Your Interior
The interior of your vehicle goes through a lot. Make sure that you are cleaning and wiping down the interior of your vehicle like you would your home.

Give the interior a good vacuum and use a soft bristle brush (like a soft toothbrush) to remove dust from knobs and crevices on your instrument cluster.
It's important to remember that every time you enter your vehicle, chances are new bacteria and germs are being introduced.
Coronavirus and other germs can live on some of the surfaces of your car, so it's important to periodically sterilize surfaces that you touch often, such as the steering wheel, window controls, HVAC and infotainment system and door handles.
Washing hands and cleaning and disinfecting high-touch surfaces are two of the best ways to defend against spreading the coronavirus, according to the World Health Organisation (WHO).
Some cleaners can damage the surfaces and materials in your car, so it's important to use the proper cleaning products.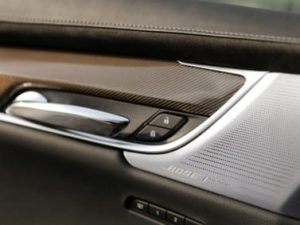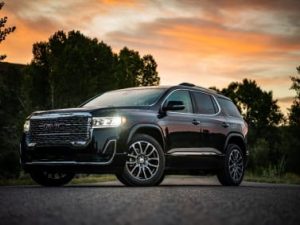 Here are some tips for cleaning and sterilising the interior of your vehicle:
What Surfaces Need Cleaning?
The main areas to tend to are the steering wheel, wiper and turn signal stalks, passenger and driver door armrests, grab handles, seat adjusters, ignition button, shift lever and any buttons or touch screens.
When it comes to sanitizing your vehicle, almost all the surfaces can be cleaned with alcohol-based cleaners to kill germs and protect the interior. This safely includes plastic trims, painted chrome, imitation leather and even cloth upholstery can be rubbed with alcohol to clean it. Use a microfiber cloth with the alcohol-based cleaner for the safest and most effective cleaning of interior vehicle surfaces.
When it comes to genuine leather interiors, rubbing the leather gently with soap and water is recommended, rather than an alcohol-based cleaner, which can crack and discolour leather over time. After cleaning leather, it is recommended that you use a leather conditioner to maintain the material.
Avoid any scented wipes and wipes containing bleach as they have proven to damage screens and leather.
The Most Effective Cleaning Supplies
According to WHO, alcohol-based cleaners with at least 70% alcohol are effective in killing the coronavirus.
Alcohol-based cleaners are safe to use on almost every surface in a vehicle interior and will effectively wipe away most germs and fingerprints. In fact, most auto manufacturers use alcohol-based cleaners to clean vehicles before shipping them to customers.
If you don't have an alcohol-based cleaner, soap and water will also work on most vehicle surfaces.
Never use bleach, peroxide or ammonia-based cleaners because these can break down some materials in your vehicle, causing permanent damage.
Your owner's manual should have information on the type of materials that are used throughout the vehicle, such as whether you have imitation or genuine leather. If you still aren't sure, contact your dealer, who can provide you with the information.